Dr. Fred Kriegel DMD
Dentist In Hartsdale, NY
Fred C. Kriegel DMD, PC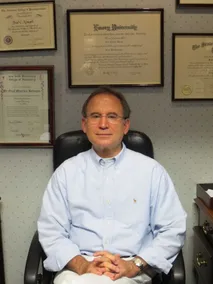 In 1980, I received a DMD (Doctor of Dental Medicine) degree from the Boston University School of Graduate Dentistry. I was then accepted into the post-graduate certification program in Fixed Prosthodontics at Emory University. While in training, I acquired a license to practice dentistry in the State of Georgia and did so in Atlanta for two years. After finishing the residency program in 1982, I returned to New York and started a specialty practice in Prosthodontics in Hartsdale, N.Y. In 1983, I was offered the position of assistant clinical professor in Fixed Prosthodontics at Columbia University School of Dental Surgery. After two years teaching, I returned to practice on a full time basis.

Having already enjoyed 25 years of practice, I applied and was accepted into the prestigious Fellowship program in Implant Dentistry at the New York University College of Dentistry. Upon completion in 2009, I returned as an assistant clinical professor in the Dept. of Periodontics and Implant Dentistry. I take great pride and pleasure in teaching advanced studies to young aspiring dentists who come here from many countries, the world over.


I have been an active member of the American College of Prosthodontics and Northeast Gnathological Society since 1982. I have also been an active member of the Academy of Osseointegration since 1995. Over the years, I have been a guest lecturer at several dental study clubs in Westchester County. I am always determined to advance the knowledge of prosthodontics and implantology to dentists and indirectly in turn to their patients.